With an abundance of websites cataloging places to ride, eat, stay and see, it's hard to keep them all straight. To help fix that conundrum and point you in the direction of finding the tool that fits your desires the best I'm going to share some of my favorite sites and tools for creating that perfect trip.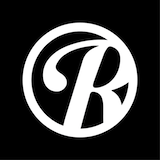 "Roadtrippers is a simple and intuitive road trip planner that helps you discover, plan and book the best places and experiences along your way, curated by local experts and travel writers."
Summary
The Upsides
The Downsides

Active on social media and a great blog
Route planning
Save Places
Great categorization
Interface is nice
Community Driven
iPhone App
Has routes already planned
Category for scenic drives
Moderated for valid POI

Not a lot of offbeat attractions
Community Driven (with approval) – Reduces number of waypoints
No Android app yet
Tricky to direct link to stuff
Bonus: They are looking for guest bloggers!
Details:
RoadTrippers.com is one of the latest websites I've found for planning a trip and finding great places.  The site enables saving and sharing trips, drag and drop routes, filtering waypoints based by category or distance from route, and simple mileage/cost calculation.  It may be the most feature rich trip planning site I've found to date.
Unlike many other sites it doesn't blindly give you a bunch pins on a map with a list to read when it initially loads.   It has recommended routes to follow, tours to take, and some unique categorizations points of interest.  For instance, if you wanted to visit the towns mentioned in the first verse Johnny Cash's famous "I've been everywhere" song, Roadtrippers.com makes it easy with one of many unique preset guides .
While the site-created trips are neat, many are long dream trip type items.  Don't let that deter you from exploring the different guides they've compiled since you can save individual items to your own lists for later.  Beyond using items you curate from their guides you can go to the more traditional pin-on-map interface that most other sites settle with.  The roadside attractions they recommend may not be quite as extensive as some other places I've seen but that is because many map points come from community submissions but get verified by the roadtrippers.com team.  This produces quality content vs hundreds of random points with no specific description or inaccurate locations.  My favorite categories are Offbeat Attractions, Abandoned and the, easy to miss since it's hidden at the bottom, "Scenic Drives" category.
RoadTrippers.com is a superb tool allowing you to not only find places you deem interesting, but also create your a route using a familiar google map drag-an-drop interface. Routes can be shared on facebook, twitter, email and saved for review or revising.  Downloading the routes it into your GPS is simple also if you follow the guide: Creating and Saving Custom Routes for your handheld GPS.
I'm puzzled by some of the more mundane items in some of the categories though.  For instance I've found a few generic Red Roof Inns listed.  It is knit-picking, but I worry the app will get bogged down with commercial listings swallowing up true gems.  In fairness each the listing is legitimate and meets their submission guidelines so I can't complain much…yet.
From finding destinations, places to eat and see along the way, and resting points like hostels and off beat hotels, there's not many aspects of creating a great roadtrip that roadtrippers.com doesn't help with.  Now if only they get that' android app released already!!
Links:
Homepage, Blog, Facebook, Google Plus, Twitter, Pinterest